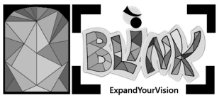 Blink
virtual exhibition , art gallery, and product showroom
Fire Studio
Fire and Rescue Training VR studio
Solar Cyberium
Live in the Space

Web Virtual Reality
Easies than ever. Use your Web Browser to experience our product in Virtual Reality. No need to install any software. accessible from every where, any time
Gear VR



Web-Based Graphic software
More accessible than ever. Rendering high-performance interactive 3D and 2D graphics within any compatible web browser without the use of plug-ins brings you a variety of features.
Your browser supports WebGL
Hmm. While your browser seems to support WebGL, it is disabled or unavailable. If possible, please ensure that you are running the latest drivers for your video card.
Oh no! We are sorry, but your browser does not seem to support WebGL.
You must enable JavaScript to use WebGL.
Digital Twin, Let simulate reality
A digital twin is a virtual representation of an object or system that spans its lifecycle, is updated from real-time data, and uses simulation, machine learning and reasoning to help decision-making.

Select Category
Only Videos
Back